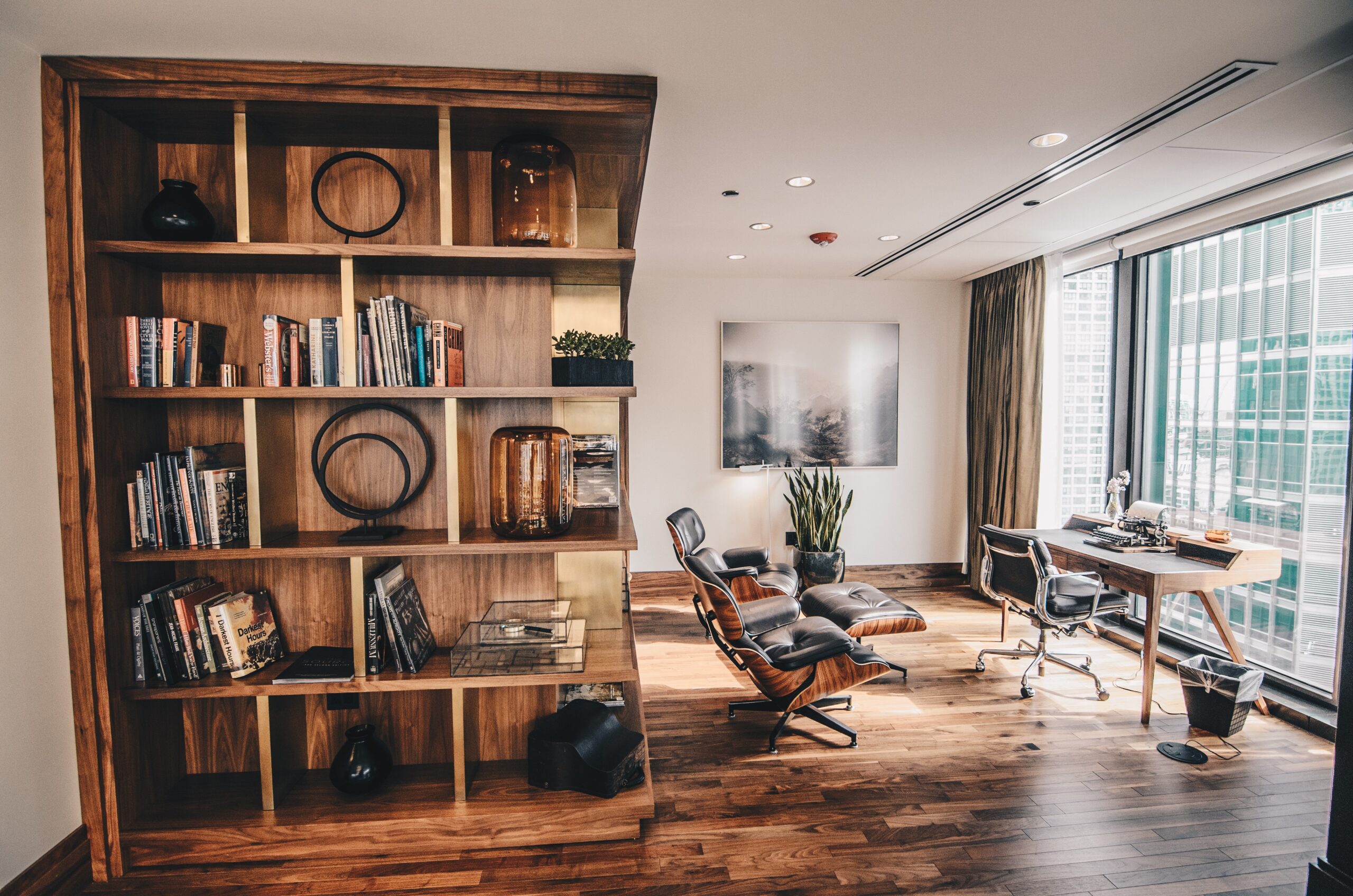 How to Create the Perfect Home Office
The perfect home office means something different to everyone, but we have a few recommendations that will improve any home office, no matter your style.
Find natural light
No matter if you're someone who spends 8+ hours a day in your home office, or simply uses it on occasion, the right lighting is a necessity for creating the perfect home office. Natural light allows your body to know what time it is and keep your regular pattern on track. Additionally, natural lighting causes far less strain on your eyes, which will allow you to work more efficiently without getting headaches or damaging your vision - especially if you're looking at screens all day. 
Invest in ergonomic furniture
While it may not seem like something you need, believe us - your future body will thank you a million times over for choosing ergonomic furniture for your home office. Allowing your spine, hips, and neck some support while sitting for long periods of time will drastically improve any pain you could be experiencing, your posture, and the longevity of your spine. Not to mention, they're way more comfortable to sit in than some cute, cheap chair you found at a garage sale (no shade, just the truth).
Add personal touches
Photos, decorations, plants - anything that brings you happiness and motivation throughout your day is a great way to boost your productivity. Creating a space you feel comfortable in is one of the best ways to find yourself enjoying your work more, and getting more done throughout the day. 
Choose colors that bring you joy
The colors we surround ourselves with have a direct impact on our mood, productivity, and motivation. Lighter, airier, natural colors are some of the best ways to subtly incorporate mood and productivity boosters into your home office. Easily incorporate your favorite mood-boosting colors in your decor and furniture, and don't be afraid to change those colors with the seasons. 
Find ways to stay organized
We cannot stress this enough - clutter is the antithesis of productivity. Clutter produces anxiety and stress in many people simply because there is too much going. It causes distraction and makes it difficult to focus and/or relax. Keep your desk, drawers, floors, etc. in your home office organized to increase productivity. 
Pro tip: always organize your desk at the end of the day, so you have a fresh start the next morning! Believe us when we say this works wonders. 
If you'd like a few more tips and recommendations to perfect your home office, check out some of our other blogs!
As always, if you're looking to live in one of our luxury apartments, you can always shop RPM communities across the US by checking out our Communities page.