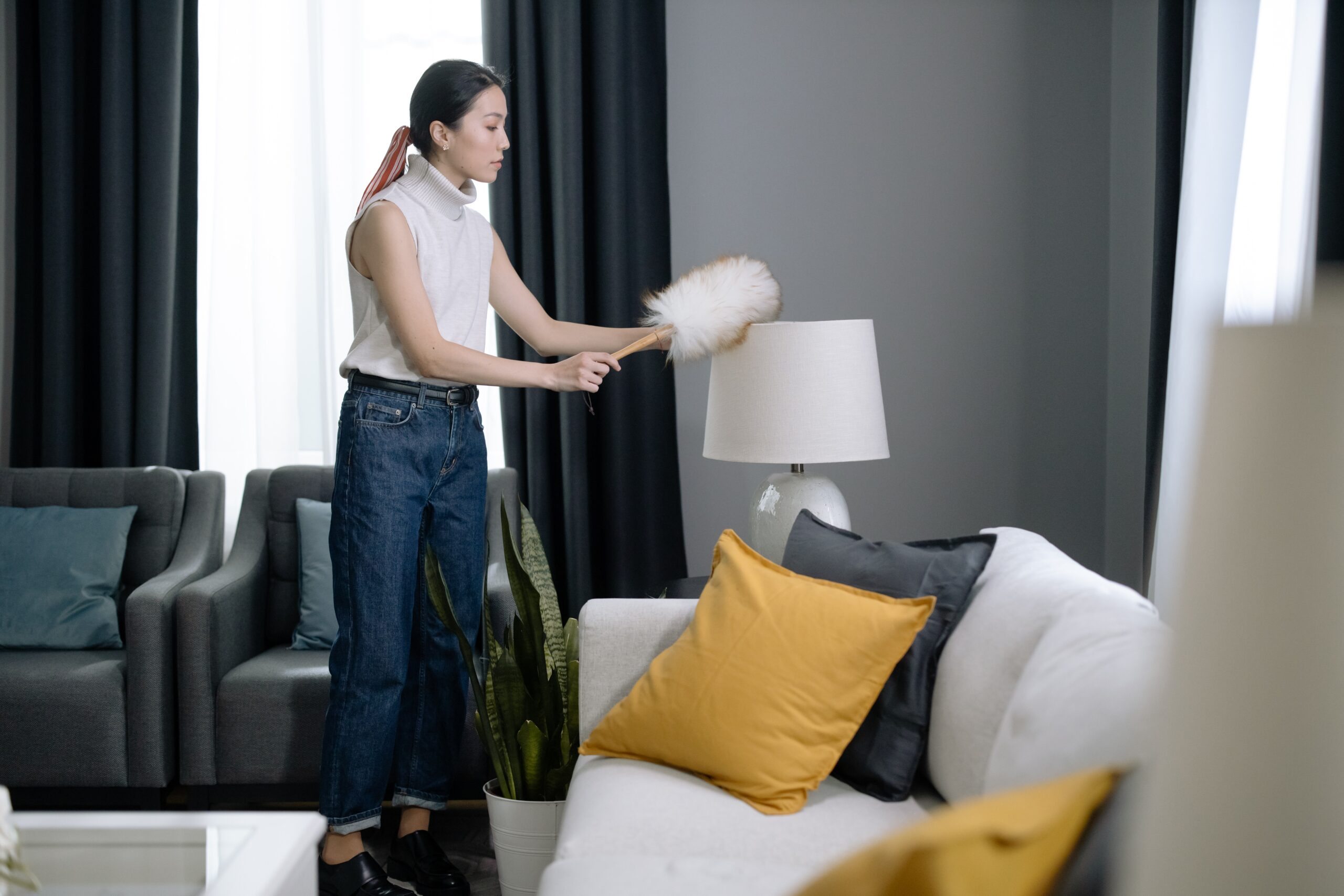 Fall Apartment Cleaning Checklist
Seasonal cleaning doesn't have to be the stressor many think it is! We hope these tips will keep your regimen in check this fall season.
Turn Mattresses
It's a good idea to turn your mattress front to back a few times a year. While you've got the sheets off and are in the process of moving your mattress around anyways, another tip for the cleanest and most comfortable mattresses is to sprinkle baking soda across your mattress. Let it sit for 15-20 minutes, and vacuum it up when you're done. This helps remove any lingering odors from your mattress, and will increase its life substantially.
Baseboards + Fans
Use a damp rag or towel to wipe down your baseboards and ceiling fans, as they are the 2 top dust collectors in your home that are not usually considered a part of a regular cleaning rotation. Even if you don't think they look dusty or dirty, you'll be pleasantly surprised to see a difference when you're done. It's the little things that really help to spruce up your apartment. 
Wash Holiday or Seasonal Dishes
Whether you're hosting during the holidays or are just swapping out your typical dishes for some seasonal fun, be sure and give them a good wash. Though it can be tempting to believe your dishes are still clean from when you washed and packed them away last season, don't let a lack of dust or grime deceive you - wash those dishes, and thank us later.
Wash Bedding
This is especially true if you are expecting any holiday guests, but even if you're planning on spending the holidays solo, the changing of seasons is a great opportunity to freshen up all of your bedding, and pillows - yes, the actual pillows, not just the pillowcases this time. This goes for any couch or decorative pillows around your apartment as well.
Clean Storage Containers
As tempting as it can be to throw your storage containers back into storage after a long day of putting up holiday or seasonal decorations, don't do it! Rinse out and wipe down your containers to keep them fresh, and avoid any buildups of dust, dirt, or other grime. Bonus: it helps keep bugs away longer. No one likes opening up containers that have been sitting for a year and finding dead spiders and other bugs in the bottom of your precious decor.
Plant Love
As we move into the colder months, be sure to keep your plants in check. Avoid keeping plants next to drafty windows that could result in a cold shock, and be sure and give them a little extra fertilizer to make up for the lack of sunshine. You might even consider purchasing a grow light to help keep your plants warm, and supplement that missing Vitamin D. 
 If you're looking for more recommendations on cleaning tips, check out some of our past blogs for more inspiration.
Don't forget, if you want to shop our RPM communities across the US, check out our Communities page.