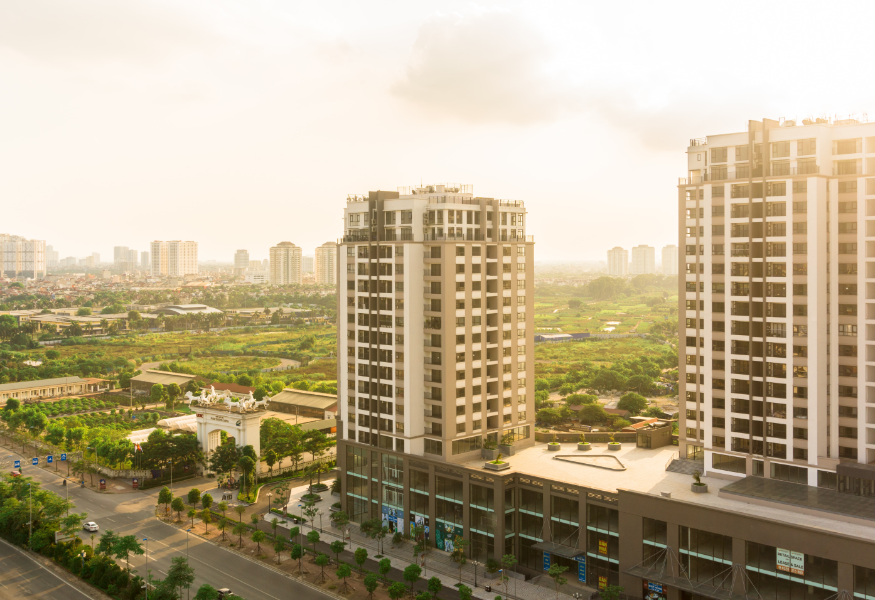 Touring Options that Fit your Schedule
Apartment Touring 101: 3 Types of Tours You Can Take
The apartment search can be overwhelming. We know your time is valuable, so we have created multiple ways to view your future apartment that fits your schedule, and safety levels.
The first step is to find the area you're most comfortable with. We recommend starting near your work, friends, or favorite shopping centers. Then, search for apartment complexes that fit your needs, have a pool you can imagine yourself lounging next to, and a workout room that is up to your standards.
One great way to decide what works for you is to take an apartment tour. But there are actually a few different types of tours you can take! Not sure what the touring options are or what will work best for you? Don't worry, we've got you covered. Check out our tips and tricks for choosing the right apartment tour below.
1: In-Person (Traditional) Apartment Tour
The in-person tour is probably the one you're the most familiar with. You'll set up a tour on the apartment's website or call to speak to a leasing agent. You will then meet the property manager onsite before starting your tour. During the tour, you will explore the amenities the community has to offer and model unit or vacant apartment available to lease. The leasing agent will be able to answer questions and you'll get a more intimate feel for the community when you are able to walk it in person.
Make sure to open all the cabinets, check the closets, and measure each room when you are viewing the unit. There's nothing worse than showing up on move-in day to find that your furniture doesn't fit. With an in-person tour, you have the benefit of getting a physical, visual, and audio feel for your potential new home. You should pay attention to any potential noise from your neighbor, outside traffic, or anything else that may affect your comfort in a home. Just remember, an empty apartment will carry much more noise than a fully furnished one with your treasured belongings.
Tour Type 2: Virtual Tour
Virtual tours of apartment rentals aren't exactly new, however, they have become quite popular in recent years. At most apartment complexes, you'll set up a virtual tour in a similar way to scheduling an in-person tour. If you are interested in a live video tour, you can usually reach out to the leasing office via email or by phone. Then you can tour from anywhere as long as you have reliable service or internet access. Most leasing offices will have a variety of video apps like FaceTime to communicate with you, to accommodate all prospects.
Taking a video tour of an apartment means you get the best of both worlds. You can ask questions to the leasing team in real-time, but you don't actually have to be located in the same city or state. Video tours are perfect if you are moving for work or do not have time to make an in-person tour.
Tour Type 3: Self-Guided Tour
Want to walk the property but can't make it to a leasing office during hours? Self-guided touring options are a great alternative! This type of tour gives you the ability to see an apartment in person without having to find a time during normal office hours to stop by. Usually, scheduling a self-guided tour is pretty straightforward; you'll likely find a link on the apartment's website. Upon scheduling your tour, you'll receive instructions on how to access the apartment on the day of your tour.
When it's time for your tour, you'll arrive at the apartment community and head to the specific unit you'll be touring. There will likely be a smart lock on the door, where you'll use a code you previously received to unlock it. You'll want to make sure the door is closed and locked when you leave. After you see the unit, you'll take the tour and look at any amenities and community spaces the complex has to offer. This is a great hybrid way to tour. You can tour the community at your own pace but since there is no leasing agent you will want to make sure you write down any questions you have, in case you need more information.
Other Touring Tips
What to bring for an apartment tour?

You should bring any brochures the property has; these will give you information on the property that you can refer to. Brochures are very helpful because they can remind you of questions to ask or answer for you! Having a list of questions, notepad, and pen is also recommended. If you are a pro, you will want to take photos so you can remember the little things. After you tour a couple of units they can sometimes blur together.

If you need some help with what questions to ask, take a look at our list below of the best questions to ask when touring.

How much is required upfront?
What are the terms of the lease?
How is rent paid?
Is renter's insurance required?
Is there a guest policy?
Are pets allowed? Is there a breed restriction?
Are there plans to renovate?
How is maintenance requests handled?
Reminders
Here are a few helpful things to know regardless of the tour style you choose.
Know your must-haves and come with a list of needs and wants in your next apartment. You can compare that list to what you see during the tour.
Know the common lease terms. If you're new to renting or just haven't rented in a while, make sure you know the lingo and can ask questions about anything in the lease that isn't clear.
Don't be afraid to ask questions about things that may not be obvious! There may be perks that you haven't thought of.
No matter the type of tour you choose, you will get a sense of both the apartment and the neighborhood.
Want to see how you can tour in-person, virtually or self-guided at an RPM Living Community? Check out our communities and start your search here.