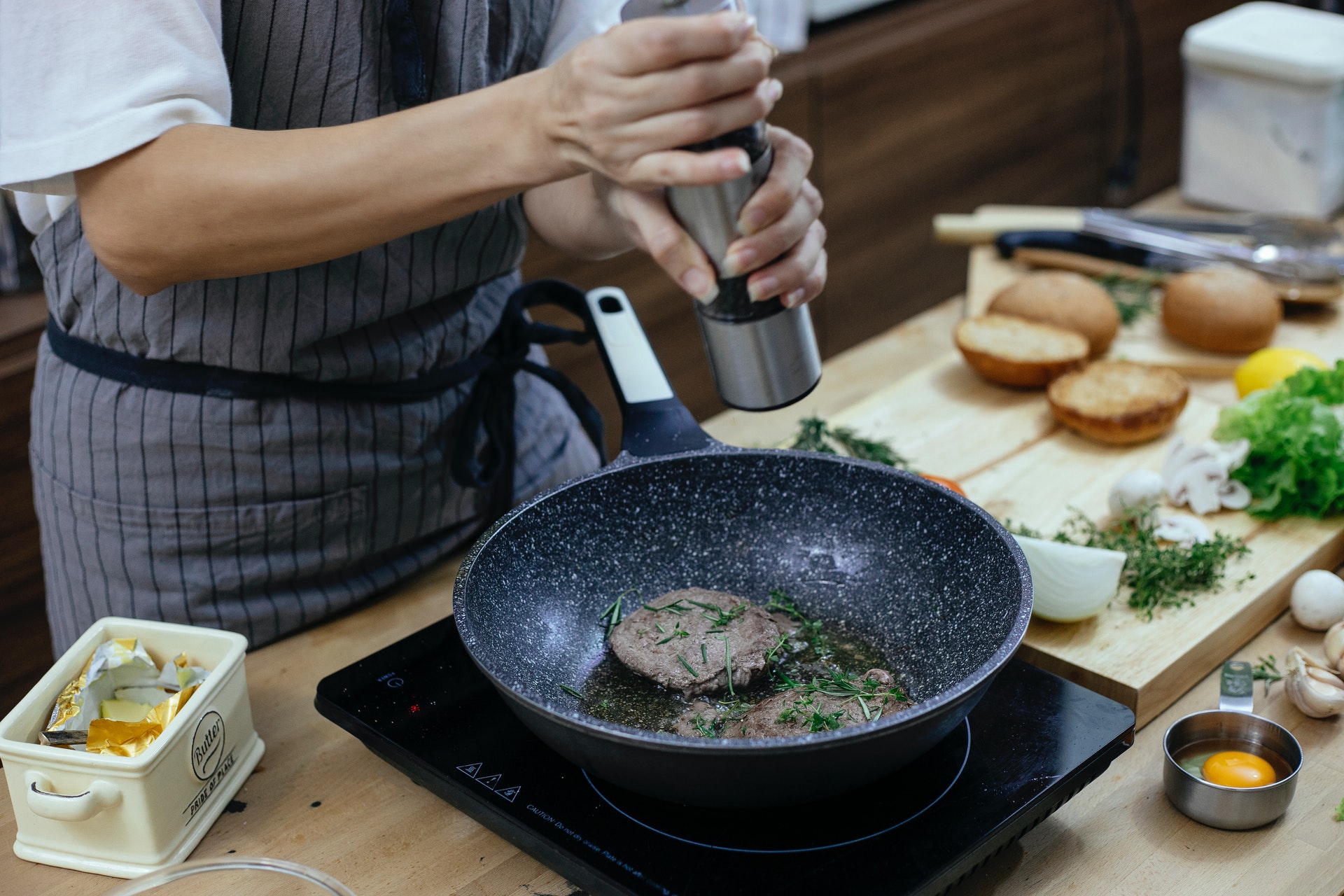 Top 5 Kitchen Gadgets For Apartment Dwellers
From our years of experience as a property management company, we've seen our residents put together some truly amazing kitchens in our apartment communities across the US. We love seeing how each resident makes their space their own, but we've also noticed that some gadgets and appliances tend to feature in more of our residents' kitchens than others. These top five kitchen gadgets are some of our favorites for apartment dwellers, inspired by what's most popular among our awesome residents! These five gadgets can save you time in the kitchen and allow you to be more adventurous in your cooking.
InstantPot
There's a reason everyone was raving about the InstantPot when it first hit the shelves. This one appliance easily replaces your slow cooker, rice maker, pressure cooker, and yogurt maker (if you even have those other appliances to begin with). It makes cooking almost anything way easier and it's perfect when you don't have much time to throw a meal together. Plus, with just one appliance instead of several, you'll save counter space and storage space in your apartment kitchen.
Air Fryer
If you know someone with an air fryer, you probably know that they're obsessed with it. These kitchen gadgets make it easy to fry meats and veggies to the perfect crispiness while using less oil and creating less mess.
Ice Cream Maker
Homemade ice cream is easier than you think, and it can be so much fun! Having an automatic ice cream maker at home is an easy way to enhance your summers and keep competing tastes happy (if you've got people who don't agree on ice cream flavors living in your apartment). Nothing is more fun than creating a new flavor combination in your ice cream maker on a hot summer day and having it turn out to be amazing.
Electric Kettle
Boiling water doesn't have to be tedious. An electric kettle is a must-have for coffee and tea lovers, quick meals like instant mac and cheese and ramen, or even when you just want to speed up the process of boiling water for pasta.
Kitchen Scale
If you don't have a kitchen scale already, you might be surprised at how much this cheap little gadget can up your cooking game. Having one is essential for baking (where precise measurements are key), but it can also help in a plethora of other ways. For example, it assists in following recipes that don't use imperial measurements like the cup and quart. And since a product's density can be variable, measurements done by weight are always more precise than measurements by volume. That means no matter what you're making, a kitchen scale is likely to help.
With these five kitchen gadgets, cooking and entertaining at your apartment will become one of your favorite activities! We hope we've helped inspire you to create your ideal kitchen at one of our communities! If you want to shop RPM communities across the US, make sure to check out our Communities page!