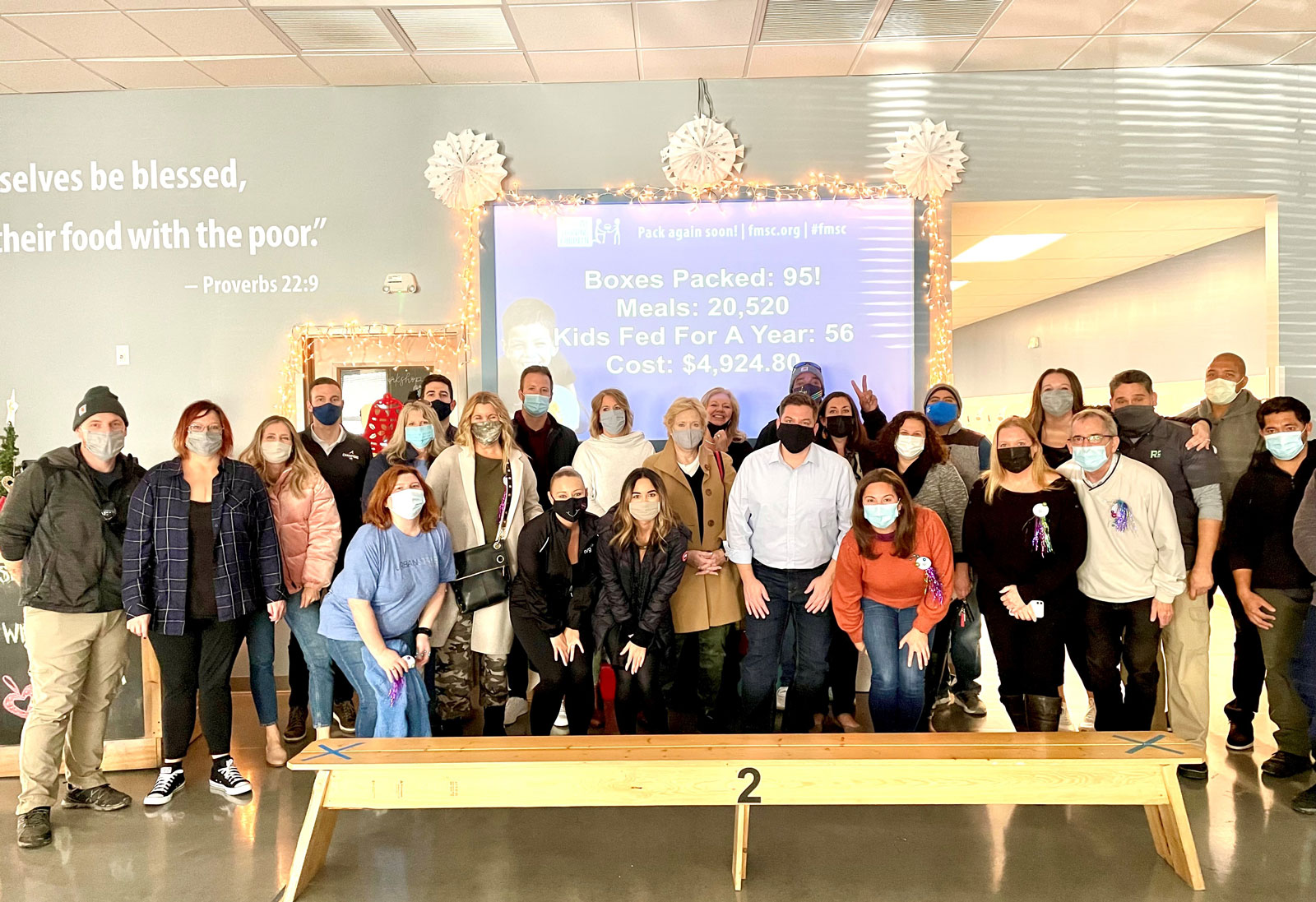 RPM Serves
RPM Serves is the charitable arm of RPM Living and provides employees and residents with an opportunity to serve their communities and a variety of organizations.
RPM Serves Mission and Pillars
Our mission is to provide support in creating, establishing and strengthening households. With a stable foundation to build upon, individuals can construct a safe space to call home to enhance their lives and those of future generations. Our three pillars – housing, empowerment, and families & companions – strategically guide our efforts towards giving back to organizations that help create a sense of home and community for those in need.
RPM Serves Goals
Our goals for each pillar are as follows:
Housing: Provide accessible housing solutions and safe, healthy living environments for those in need.
Empowerment: Inspire and educate underprivileged individuals with little access to funds, resources or opportunities.
Families & Companions: Support children and families in need of basic essentials, and advocate for and improve the lives of all animals.
RPM Serves Committee
RPM Serves is supported by a committee of associates located in all our regional markets. Team members have the opportunity to apply each year to be a part of the committee, which assists in planning and leading monthly regional events and contributes to larger, companywide initiatives. While various events are held monthly throughout RPM's regions, companywide events are held 1-2 times a year, bringing together all staff and residents for one unified project and common cause.
RPM knows giving back is important to everyone, which is why associates are encouraged to submit event and volunteering ideas for organizations near to their heart. Team members can even lead events in their region with the support of the RPM Serves committee, or simply volunteer their time. This gives associates the unique opportunity to give back to causes they are passionate about and allows the company to work with and support a wide range of organizations.
RPM Serves 2021 Initiatives
Every holiday, RPM hosts a companywide toy drive in support of Toys For Tots. In 2021, we collected over 2,700 toys across our properties and regional offices. Other initiatives in 2021 included a gift card drive in our Austin region in support of Foundation Communities which collected more than $12,000 in donations for families in need and a back-to-school supply drive in support of the children who attend their Learning Center programs.
We also were a promotional partner for the 2021 North Texas Giving Day in our Dallas region which supported over 3,300 nonprofit organizations in the region. In our Chicago region, our teams and clients joined together for a Giving Tuesday to support Feed My Starving Children were they packed 95 boxes to provide over 20,000 meals for those in need.
RPM Serves Past Initiatives
In the past, RPM has had the opportunity to give back to an array of charitable causes, supporting everything from families in need and homeless pets, to the environment and medical research.
Recent events in just the past three years include a garden clean-up with UMLAUF Sculpture Garden & Museum, a summer book distribution with Texas Kids Read, a food drive with Central Texas Food Bank, finish line crowd control for the Austin Marathon, Earth Day fun with Austin Parks Foundation, and other events with Houston Aids Foundation, Head for The Cure, Girls Empowerment Network of Austin, Strutt Your Mutt, and more.
RPM Serves has also worked with Foundation Communities, a non-profit organization providing affordable housing for those in need, since 2013 and continues to do so every year.
RPM Serves as an Employee Benefit
RPM Serves is one of many programs part of Thrive, our all-encompassing benefits package offered to associates that addresses the four main areas of well-being: Wellness, Future, Drive, Care. RPM Serves is part of the Care bucket, alongside other community-focused programs and perks that encourage employees to volunteer and give back.