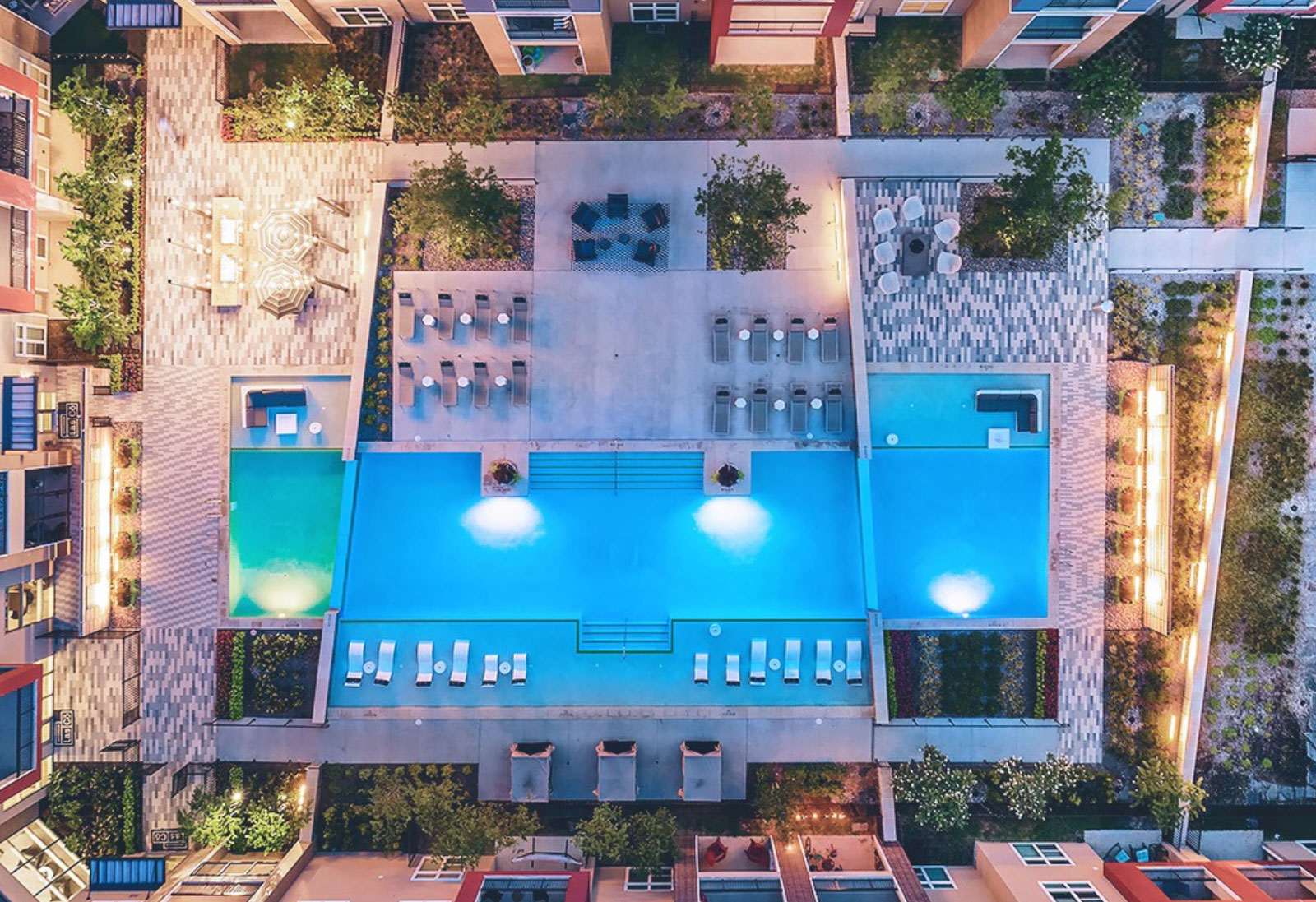 RPM & CF Real Estate Services Announce Merger Forming 84,000 Units to Operate Under the RPM Brand Nationally
Paving the path for continued aggressive growth in 2021, Austin, TX-based RPM (formerly known as Roscoe Property Management) and Atlanta, GA-based CF (CF Real Estate Services) today announced they have merged creating a national multifamily footprint with over 84,000 units across 17 states.
The combined organization will have more than 1,800 employees with nine regional offices located in Charleston, Chicago, Dallas, Denver, Houston, Tampa, Phoenix, San Antonio, Washington D.C., a regional headquarters in Atlanta and its main headquarters located in Austin, Texas.
"We are proud to merge the CF Real Estate Services brand with RPM to create one property management platform that will leave a lasting mark on the multifamily industry," said Jason Berkowitz, President and founder of RPM. "We are forging a strong entrance into the Southeast and Midwest markets backed by an exceptional portfolio. This merger truly expands our geographic reach, strengthens our organizations, and provides significant opportunities for the future. While we will operate under the RPM brand nationally, leaders from both companies have formed a collective executive team that will guide the organization under our shared alignment of a 'people-first culture'. As one of the few firms operating in nearly all major US growth markets, we have become a powerhouse at the forefront of the multifamily industry."
CF Real Estate Services was founded in 2004 in Atlanta, Georgia by co-founders Byron Cocke and Brett Finkelstein. As a result of strategic mergers and organic growth over the last 17 years, their portfolio of institutional quality assets comprises over 26,000 units, including its student housing division, Campus First, which operates in major collegiate markets throughout the country.
"Our combined operational scale and geographical presence will allow us to provide outsized value to our clients, investors and partners," said Finkelstein, CEO of CF.
Founded in 2002, RPM added over 19,000 units organically to its portfolio in 2020 expanding to over 58,000 units (prior to the CF merger) and had already grown into Arizona, Colorado, Wyoming and Florida. RPM is one of the largest multifamily management companies in Texas and is a NMHC Top 50 Manager in the nation.
"Our growth has been a result of a focus on best practice and how to best serve our clients on a broader and deeper level while at the same time allowing tremendous opportunities for our associates across additional verticals and new markets," said Hank Farrell, Principal at RPM.
About RPM
RPM is a full-service multifamily management company offering an innovative and personalized approach to real estate services. Headquartered in Austin, Texas, RPM is a NMHC Top 50 Manager and the third largest property management company in Texas managing more than 100 clients, nine regional offices and 84,000 units across Arizona, Colorado, Florida, Georgia, Illinois, Iowa, Kentucky, Louisiana, Maryland, Michigan, North Carolina, Ohio, South Carolina, Tennessee, Texas, Virginia and Wyoming. A recent merger with CF Real Estate Services has expanded the RPM brand to over 1,800 associates nationwide spread across 30 markets, all of whom share the collective vision to enhance clients' investments through customized solutions and exceptional resident-centric service.