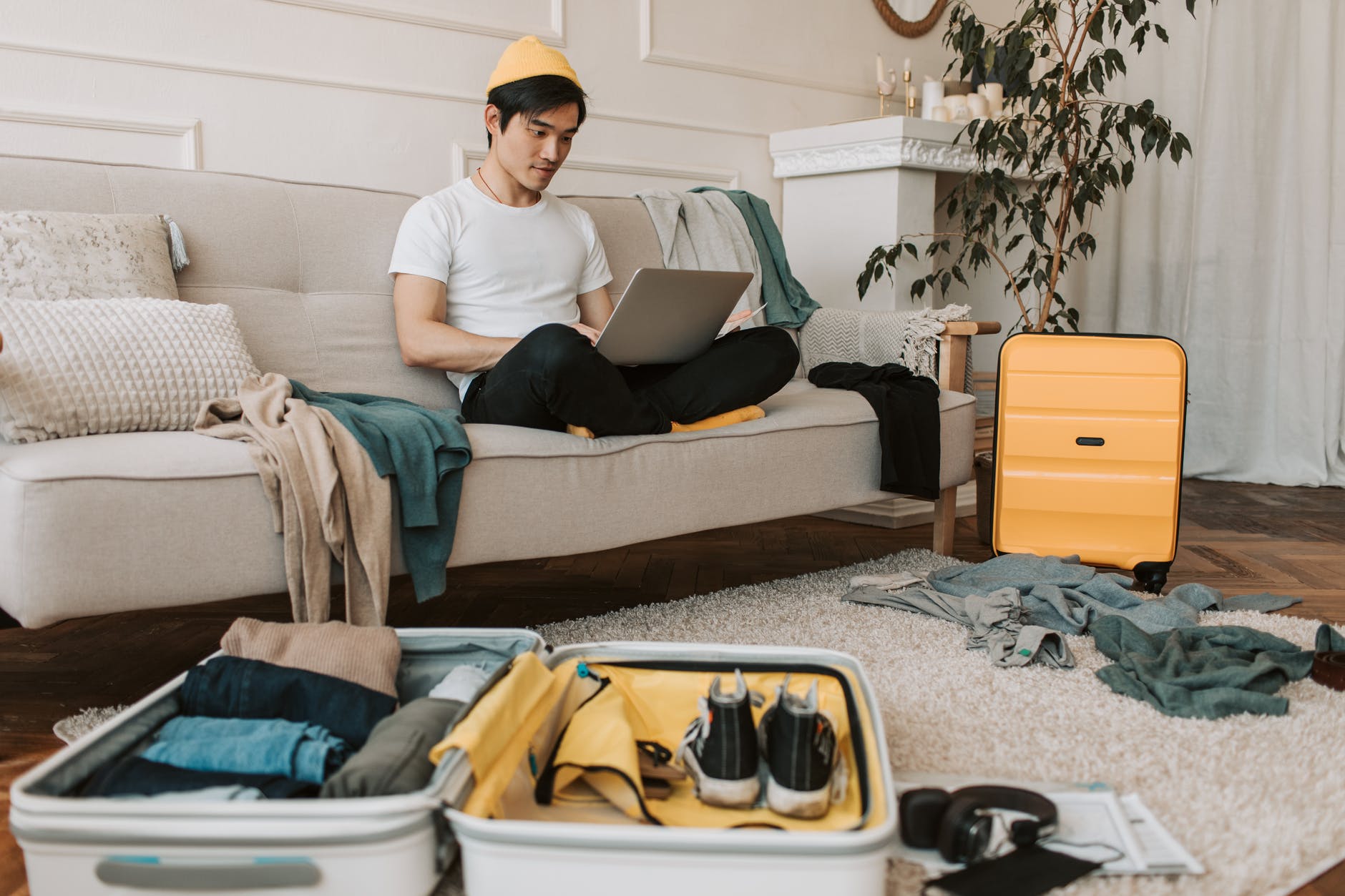 Property Management Company in San Antonio, TX Shares Tips For Hosting Overnight Guests In A Small Home
With spacious interiors and modern amenities that add extra privacy and convenience to your home, we have some of the best luxury apartments in San Antonio for hosting. But if you don't have a guest room set aside, hosting overnight guests in an apartment can be challenging. These five tips can help make it easier to give guest(s) a comfortable place to stay while maintaining your own privacy and peace of mind.
Clear Space For Your Guest's Stuff
Whether it's a coat rack by the door, bathroom counter space, or a shelf in the hall closet, make sure your guest has space to put their stuff. This will make your guest feel welcomed and prevent clutter from piling up in your shared living spaces while they're staying at your place.
We recommend doing this even if it means moving some of your things to a less convenient location while your guest stays with you. It's more comfortable for you to be slightly inconvenienced in your own apartment than it is for a visitor trying to settle into someone else's apartment.
Invest in a Pull-Out Couch
A pull-out couch makes hosting overnight guests much more convenient both for you and them. This way, you can relax in your living room during the day but still give your guest a comfy place to sleep at night. Make sure you have spare linens for the pull out bed too!
Pull-out couches can be expensive, so if you're looking for a little less financial commitment, an air mattress also works. You might even be able to borrow one from a friend or a neighbor at our luxury apartments in San Antonio.
Take Advantage of Collapsible Furniture
Drop-leaf tables, nesting coffee tables and end tables,and folding chairs, help you expand space to suit more people without adding permanent clutter to your luxury apartment in San Antonio. In fact, this tip is useful whether your guests are staying overnight or not. Being able to expand the table for a shared dinner, then collapse it to make more room in the living area is a great option to have up your sleeve whenever you want to host friends or family.
Get a Folding Screen for Privacy
If your overnight guest is staying in your living room, offering a little extra privacy can make a huge difference to their comfort and yours as you move through each other's space. A folding screen can be just the thing to give your guest a little of their own space within your apartment. You can easily store a folding privacy screen in a closet for the next time you have guests.
Spend Time Outside of Your Apartment
There's no need to spend all your time inside your apartment! Plan some excursions to your favorite places in town, or enjoy a COVID-friendly afternoon in a local park. The more time you can spend outside of your apartment, the less frustrating it will be to have limited space to share when you're both at home.
That's it for our tips for hosting overnight guests! We hope you found this post informative and helpful! If you want to shop the best luxury apartments in San Antonio and other RPM communities across the US, check out our Communities page.