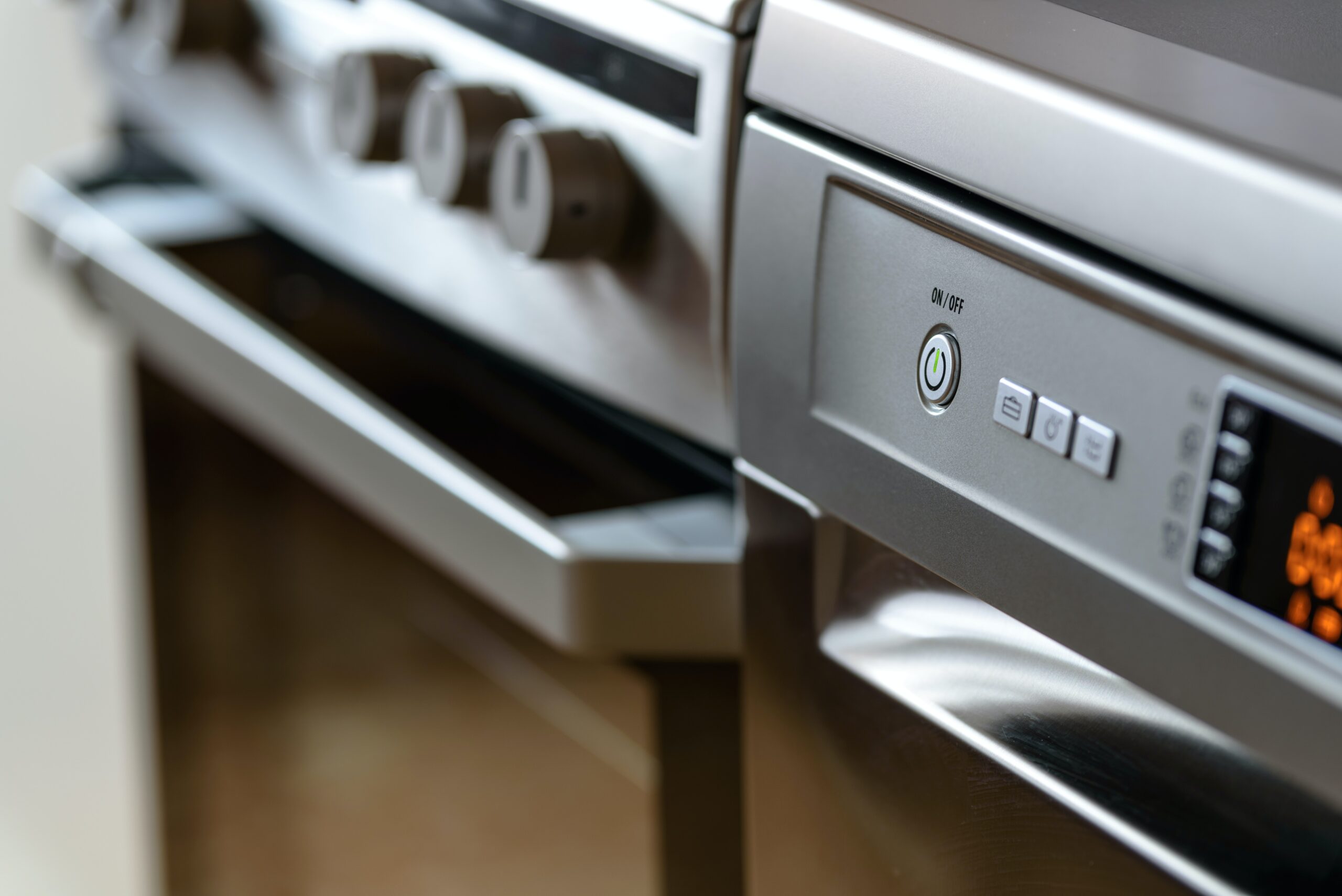 Mastering Appliance Cleaning for a Sparkling Home at RPM Living
In the world of luxury living, every detail matters, and that includes maintaining the pristine condition of your appliances. As an RPM resident, you're no stranger to the art of refined living. These tips will help ensure that your exquisite living space remains as breathtaking as the day you moved in.
Regular Maintenance
Consistency is key. Schedule regular cleaning sessions for your appliances to prevent dirt and grime buildup.
Gentle Cleaning Solutions
Use mild, non-abrasive cleaning solutions specific to its material to ensure your appliances' surfaces remain unharmed.
Appliance-Specific Cleaning
Each appliance has its cleaning requirements. Consult the manufacturer's guidelines for the best cleaning practices, and find a product that works best for your space, and your budget. Remember: not all cleaning products are REALLY for everything.
Interior Cleaning
For appliances like ovens, microwaves, and refrigerators, deep clean the interior periodically to prevent odors and maintain efficiency. It may not be fun in the moment, but you'll thank yourself later.
Seamless Stainless Steel
If your appliances feature stainless steel, use specialized stainless steel cleaners to maintain their lustrous shine. Resorting to products that are not safe for stainless steel can cause streaks, smudges, and even rust. 
Quick Tips for Common Appliances
Refrigerator
Remove expired items regularly (ideally when you're taking out the trash), wipe down shelves, and vacuum the condenser coils to prevent buildup from dust, hair, and other grime.
Oven
Use self-cleaning cycles when applicable, and clean spills promptly to prevent baked-on messes. Nobody likes turning the oven on and getting a burning whiff of last night's oil drips on the bottom rack.
Microwave
Wipe the interior after each use and clean the exterior to maintain a spotless appearance. Prevent spills, splashes, and other messes by always covering your food with a microwave safe container, or even a paper towel to make things easier on yourself.
Dishwasher
Clean the filter regularly and wipe down the door seals to prevent mold growth. If you ever notice an odor coming from your dishwasher, run an empty cycle with vinegar and baking soda to give your drain a deep clean. 
Preserving Luxury, One Appliance at a Time
By adopting these cleaning practices in your RPM luxury apartment, you're ensuring that your appliances continue to reflect the elegance and sophistication that your residence embodies:
Your appliances will complement the luxurious ambiance of your property, creating a harmonious living environment.

Regular cleaning prolongs the lifespan of your appliances, saving you maintenance costs in the long run.

A sparkling kitchen filled with well-maintained appliances enhances the overall aesthetics of your

RPM luxury living

residence.
Experience Extravagance
Let's explore some of the remarkable properties where you can master the art of appliance cleaning:
Auxo at Memorial
Website: Auxo at Memorial
Discover Houston luxury living at its finest with state-of-the-art appliances that deserve meticulous care.
The Westover at West Branch
Website: The Westover at West Branch
Experience a harmonious blend of style and functionality, maintaining the allure of your appliances effortlessly.
San Paloma
Website: San Paloma
Embrace the modern elegance of San Paloma's appliances, ensuring they remain as dazzling as the luxurious setting.
The Keegan at Mission Glen
Website: The Keegan at Mission Glen
Preserve the beauty of your appliances at Keegan at Mission Glen, where sophistication and convenience converge.
Circle at Point Park
Website: Circle at Point Park
Elevate your appliance cleaning routine in a setting that resonates with contemporary luxury.
Remy on the Trails
Website: Remy on the Trails
Revel in the convenience of Remy on the Trails' appliances while mastering the art of maintaining their brilliance.
As an RPM resident, your attention to detail extends beyond the aesthetics of your property to the appliances that make your life easier and more luxurious. By mastering the art of appliance cleaning, you're upholding the essence of refined living in every corner of your home. 
Embrace the elegance, sophistication, and pristine beauty of your RPM luxury apartment through meticulous appliance care.
For more recommendations to help find your dream apartment at one of our RPM Living communities across the US, check out our Communities page.