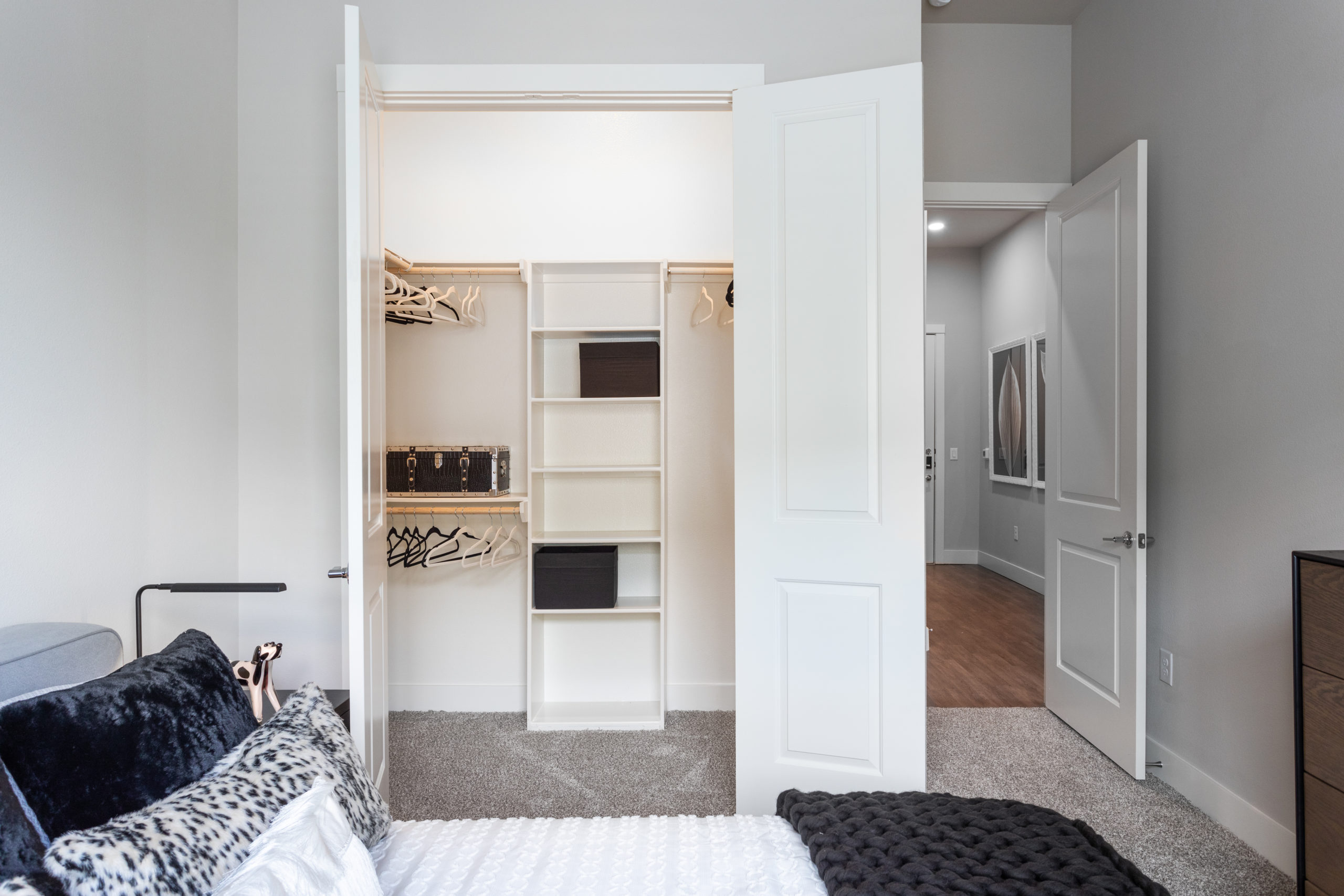 How to Maximize Closet Space in an Apartment
An overflowing closet can create stress and anxiety, not to mention clutter. If your closet seems too small to fit your belongings, keep reading for some tips to maximize space.
Donate or Sell Forgotten Clothes
This can often be difficult to do but getting rid of items that no longer serve a purpose can open up a lot of space in your closet. Donate items that no longer fit, are ruined or haven't been worn in the past year.
Add a Light or a Mirror
If your closet feels small and dingy, add some much-needed light to open the space up. Adding mirrors can also add depth and make the closet appear larger than it is.
Use Vertical Hangers to Increase Your Rod Space
Using a hanging S chain from your closet rod is a great way to increase your closet space. By hanging multiple items vertically on one hanger, you'll be able to enhance your space to fit more items.
Remember Every Space Matters
The important thing to remember is that every single space in your small closet can be used. Add door hooks and hanging racks to the back of your door to easily hide clutter. Consider stowing seasonal items away under your bed or keeping them in storage.