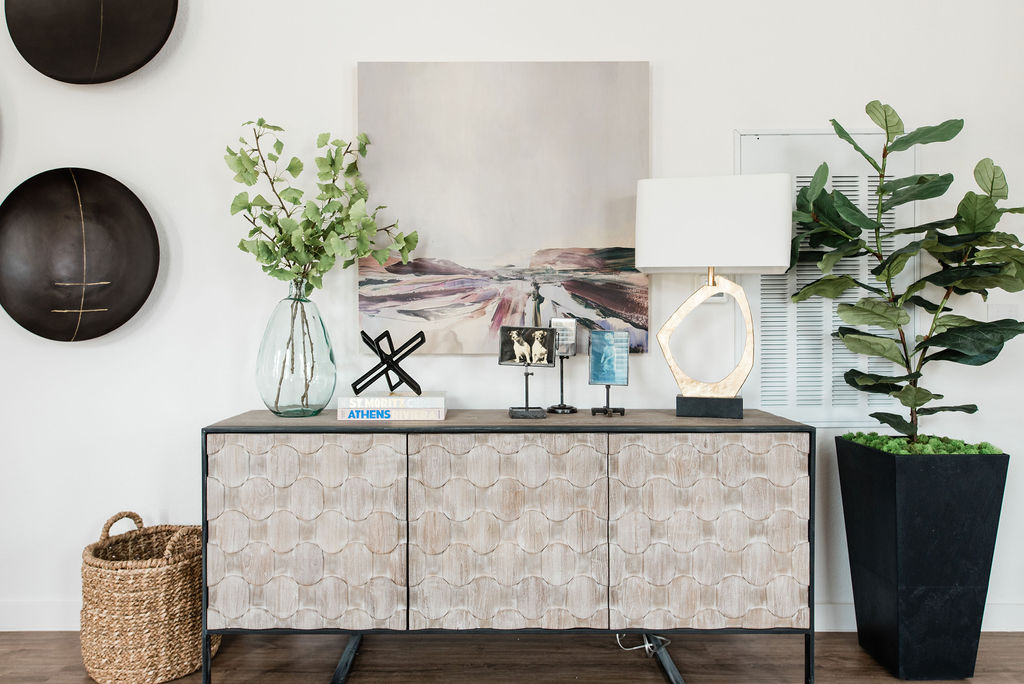 Easy Ways to Bring Your Apartment to Life on a Budget
Updating your home can quickly become costly and time consuming. Whether preparing for visitors, or just craving a refresh, here are our top 10 go-to tricks to liven up an apartment without emptying your wallet.
Add a Few Throw Pillows
Throw pillows can offer a splash of color and texture to any piece of furniture. Not only do they add comfort to your couch, they can tie in the room's style and decor.
Hang Artwork
Artwork can serve as a conversation starter, statement piece or subtle touch of flair. Browse Etsy, thrift shops, farmer's markets or art festivals to find a wide selection of pieces. Creating something yourself can also be a great way to incorporate your own style.
Display Fresh Flowers
Flowers can add a pop of color or elegant touch to any space. Find affordable florals at places like Trader Joe's and Costco and pair with a trendy vase.
Add a Pop of Color
Whether you choose to add a vibrant throw pillow or bold chair, bringing color into a room is one of the quickest and easiest ways to bring dramatic change to a space. Colors can change up the mood or vibe of a room from peaceful and tranquil, to energetic and loud.
Bring the Outdoors In
Adding house plants to your space can create a more earthy, tranquil atmosphere. Even if you don't have a natural green thumb, you can start small with a succulent before working your way up to a larger indoor plant like a fiddle leaf fig.
Cozy up with a Comfy Throw
Throws add warmth to a living space, inviting you and your visitors to get cozy. Choose a variety of patterns and textures which can elevate any couch.
Make it Yours — Display Something Significant
Frame a family Christmas photo and show it off on an end table or hang a important piece of work on the wall. Don't be afraid to show off meaningful, personal items. Doing so can help your apartment feel more lived in and homey.
Light a Few Candles
Scent can have a large effect on how we experience our environment, and the glow of a candle can also warm up a space.
Set Out Books and Magazines
Coffee table books and reading materials can serve as décor pieces, plus they can work as conversation pieces and easily entertain guests in an effortless manner.
Turn up the Music
Music is one of the fastest and easiest way to set the mood. Like color and scent, the right tunes can dramatically shift the aura of a room to liven it up or calm it down.