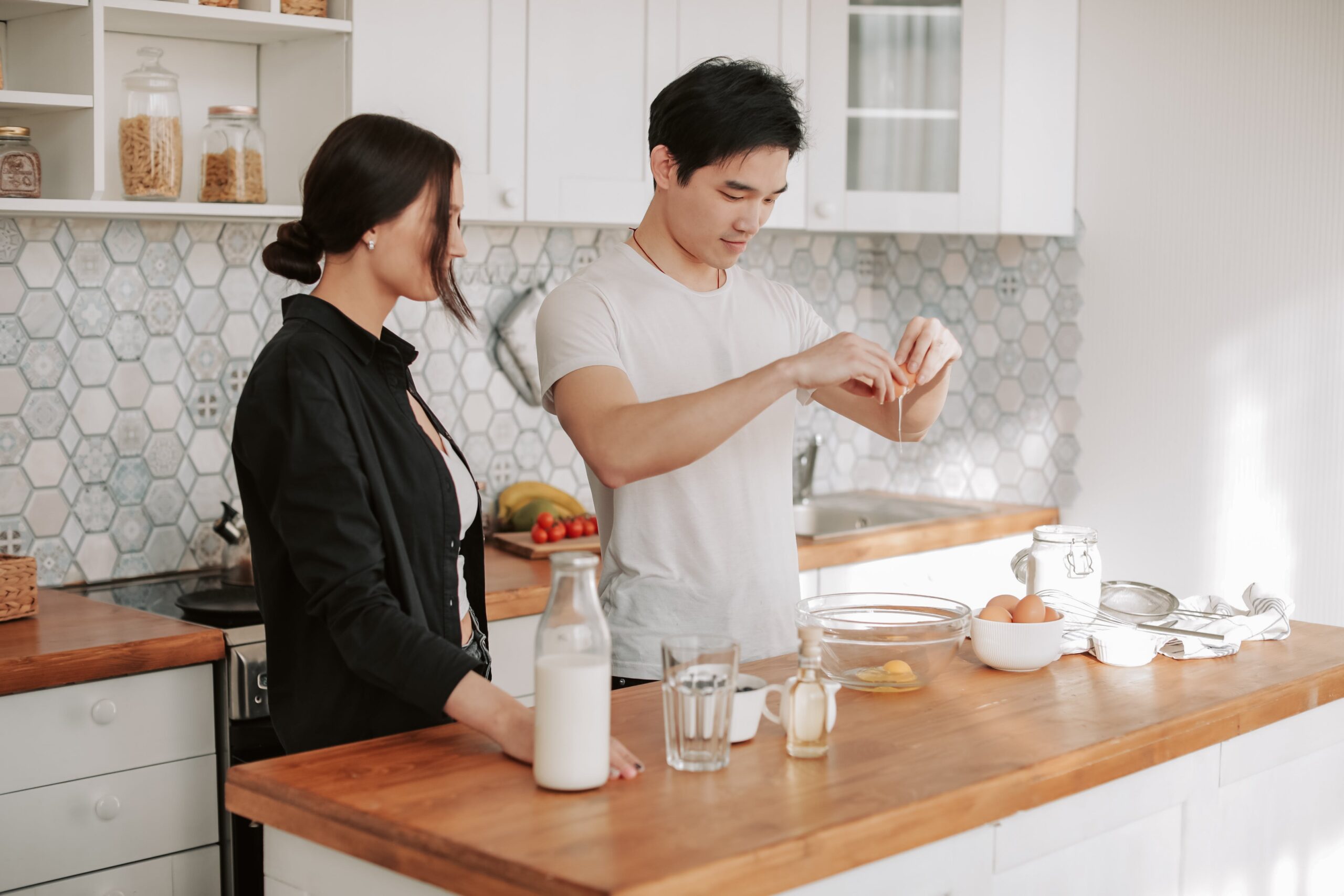 Delicious Fall Recipes to Savor in Your RPM Apartment
If you're residing in one of RPM's luxurious apartments for rent, you have the perfect backdrop for creating and savoring delightful fall recipes. 
Savory Pumpkin Soup
Start your culinary journey with a warm and inviting pumpkin soup. It's simple to make and a delightful way to enjoy the seasonal flavors.
Ingredients
2 cups canned pumpkin puree
1 cup vegetable broth
1 cup heavy cream
1 small onion, finely chopped
2 cloves garlic, minced
1 tsp ground cinnamon
Salt and pepper to taste
2 tbsp butter
Instructions
In a large pot, melt the butter over medium heat. Add the chopped onion and garlic, sauté until fragrant.

Stir in the canned pumpkin and vegetable broth. Simmer for 10 minutes.

Add heavy cream and ground cinnamon, and continue to simmer for an additional 10 minutes.

Season with salt and pepper to taste.

Once the soup is heated through and well blended, serve hot
RPM apartments for rent like Circle at Point Park and Remy on the Trails offer spacious kitchens to make preparation a breeze.
Apple Cider Sangria
For a refreshing fall drink, try an apple cider sangria. It's the perfect way to unwind in your luxurious RPM apartment like San Paloma. Combine your favorite white wine, apple cider, and a variety of fruits for a delicious autumn-inspired cocktail.
Ingredients
1 bottle of white wine
2 cups apple cider
1 cup apple brandy
2 apples, sliced
1 orange, sliced
1 cinnamon stick
Instructions
In a large pitcher, combine the white wine, apple cider, and apple brandy.

Add sliced apples, oranges, and a cinnamon stick for a touch of spice.

Refrigerate for a few hours to let the flavors meld.
Butternut Squash Risotto
Indulge in a creamy and comforting butternut squash risotto. With well-appointed kitchens in RPM properties like Auxo at Memorial and The Westover at West Branch, you can effortlessly prepare this rich and satisfying dish.
Ingredients
2 cups Arborio rice
4 cups vegetable broth
1 small butternut squash, peeled and cubed
1 small onion, finely chopped
2 cloves garlic, minced
1/2 cup white wine
1/2 cup grated Parmesan cheese
Salt and pepper to taste
2 tbsp olive oil
Instructions
In a large skillet, heat olive oil over medium heat. Add onions and garlic and sauté until softened.

Add Arborio rice and cook for 2-3 minutes, stirring frequently.

Pour in white wine and cook until it's mostly evaporated.

Begin adding the vegetable broth, one ladle at a time, stirring constantly until absorbed. Continue until the rice is tender.

In a separate pot, boil the butternut squash until soft, then mash it into a puree.

Stir the butternut squash puree and grated Parmesan cheese into the risotto.

Season with salt and pepper to taste.
Baked Apple Crisp
For dessert, whip up a classic baked apple crisp.
Ingredients
4 cups of peeled, cored, and sliced apples
1 cup rolled oats
1/2 cup all-purpose flour
1/2 cup brown sugar
1/4 cup white sugar
1/2 teaspoon ground cinnamon
1/4 teaspoon nutmeg
1/2 cup cold butter, cut into small pieces
Instructions
Preheat your oven to 350°F (175°C).

In a mixing bowl, combine the sliced apples with white sugar and a pinch of cinnamon. Place the mixture in a baking dish.

In another bowl, mix together rolled oats, all-purpose flour, brown sugar, the remaining cinnamon, and nutmeg.

Add the cold butter pieces to the dry mixture and combine until it forms a crumbly texture.

Sprinkle the oat mixture over the apples evenly.

Bake for 45-50 minutes or until the topping is golden brown and the apples are tender.
The Keegan at Mission Glen and Broadstone Memorial Park's apartment living spaces provide a great setting to enjoy this sweet treat while watching the leaves change from your window.
Embrace the autumn season to the fullest by indulging in these easy and delicious fall recipes in the comfort of your RPM apartment for rent. Enjoy these culinary delights and make this season truly memorable in your home.
As always, if you're looking to live in one of our luxury apartments, you can always shop RPM Living communities across the US by checking out our Communities page.