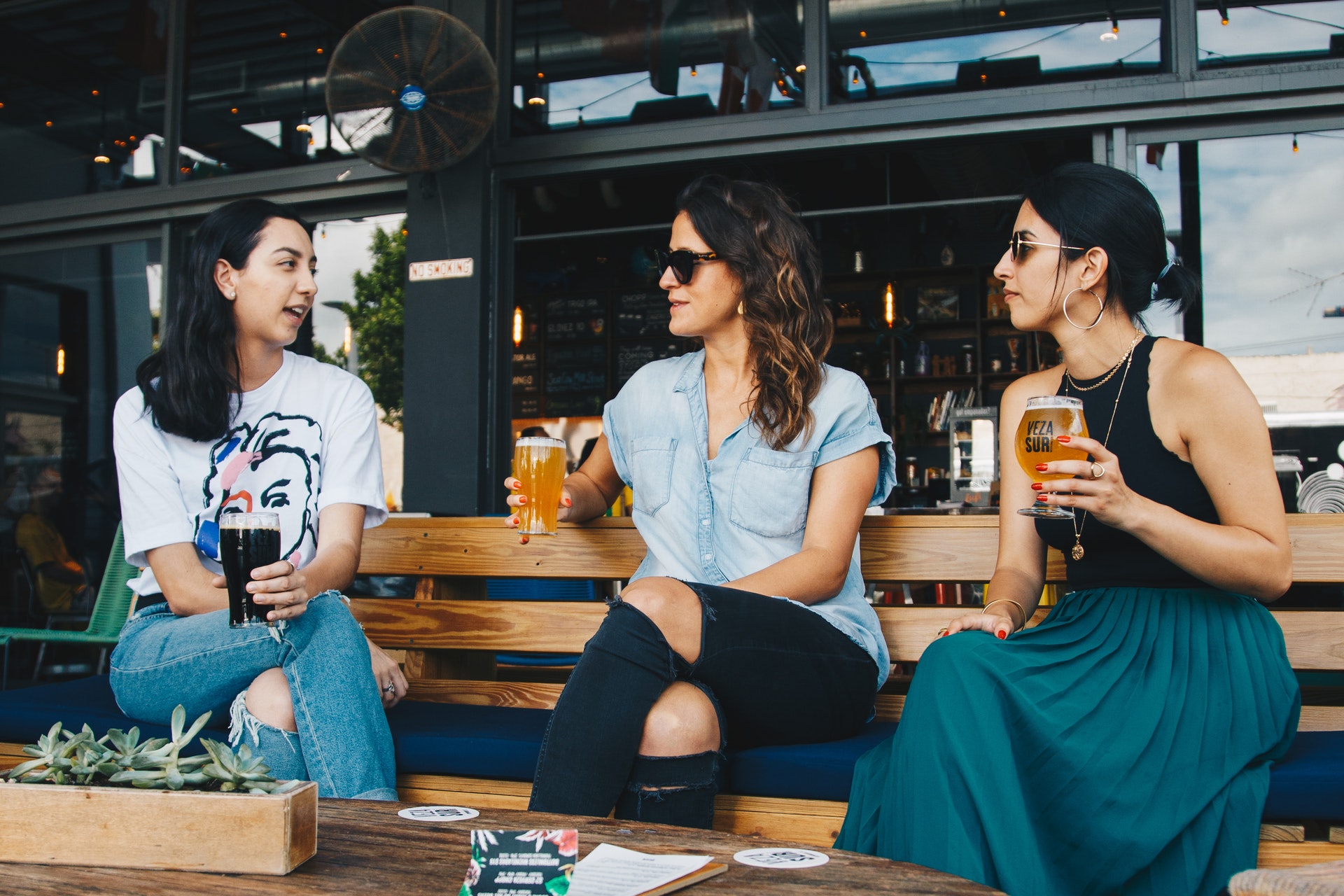 6 Must-Visit Restaurants in Houston
Through our years of experience as a property management company in Houston, TX, we've had the opportunity to visit many of Houston's incredible eateries. It's not just BBQ and Tex-Mex that Houston does right (although these cuisines are certainly a must when you visit or live in Houston)! From staff favorites to resident recommendations, these six restaurants come highly recommended by seasoned Houstonians and newcomers alike.
One of the newer additions to Downtown Houston, Guard and Grace is just a quick drive or bus ride from our luxury apartments in Midtown, Houston and not much farther for those in the Museum District. If you haven't visited this steakhouse since it opened in 2019, you should definitely check it out.
This restaurant is perfect for a date night or special occasion, specializing in upscale dining and great atmosphere. Folks rave about the great service in addition to delicious entrees like Alaskan Black Cod and Wagyu Brisket Melt.
Located in East Downtown, Nancy's Hustle has a more casual atmosphere but just as many rave reviews from our residents and staff. It offers a mix of New American and European cuisine, including must-tries like their lamb tartare, Nancy cakes, and parmesan cheesecake. This restaurant is a great pick when you want something innovative and unexpected.
Located in Montrose, Bludorn is a great option for residents of our luxury apartments in River Oaks, Houston looking for something a little closer to home, but it's also well worth the quick drive from our other Houston communities. This New American restaurant specializes in seafood dishes like fresh oysters and their iconic lobster-chicken pot pie. You'll also find decadent eats like their black truffle gnocchi and baba au rhum.
Another local option for our River Oaks residents, Caracol is located in Uptown, just west of 610. Caracol specializes in Mexican food, especially seafood dishes like tacos de camaron (shrimp tacos) and pulpo ahumado (smoked octopus). People describe the atmosphere as chic and upscale and say the churros are a must-try for dessert, but we're fans of the caballeros pobres ourselves (Mexican-style French toast with cherry compote, orange rompope, and cinnamon ice cream).
Located just a few minutes from our luxury apartments in Midtown, Houston, Brennan's is an upscale Creole restaurant with excellent service and an even better atmosphere. You'll find classics like shrimp po'boys and gumbo done to perfection alongside other mouthwatering eats like blue crab ravigote and roasted bandera quail. You can expect to spend quite a bit here, so it makes a great option for special occasions like birthdays and anniversaries.
From its central location in Montrose, 93 'Til is a great option for many of our Houston residents! This unique restaurant is another relative newcomer to the Houston restaurant scene and it features refined homestyle fare, craft cocktails, and vinyl records that contribute to a great atmosphere and dining experience. We highly recommend their frisee salad, duck confit, and olive oil cake.
That's it for now! We hope we've helped you discover a new restaurant to try in Houston! If you want to shop our luxury apartments in Houston and other RPM communities across the US, don't forget to check out our Communities page.