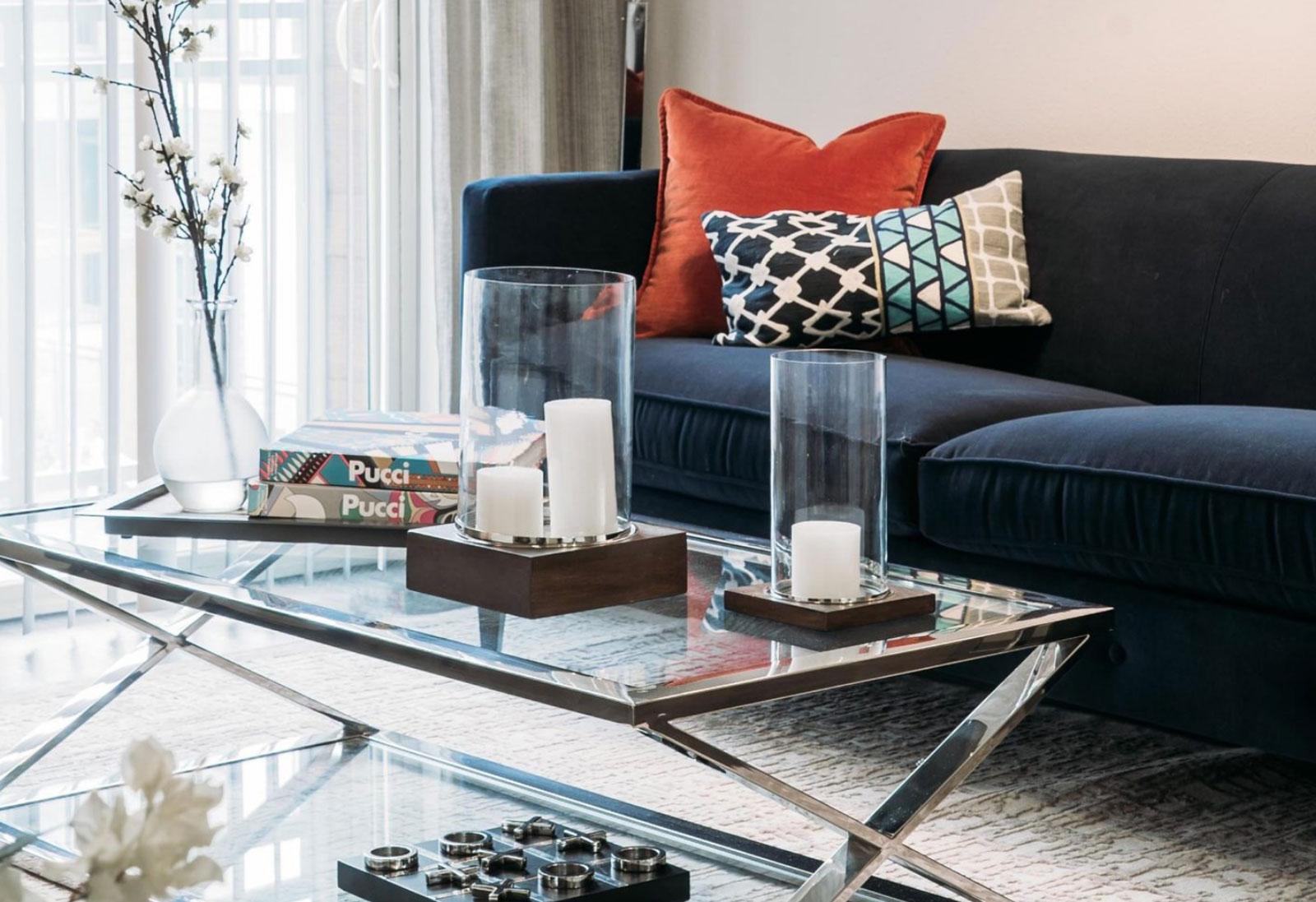 5 Tips For Decorating a Small-Space
Sprucing up your apartment might seem like an impossible task without a ton of space. By following these simple tips and tricks, you'll get the most out of your home, no matter how tiny, without sacrificing eye-catching décor.
Incorporate a Light Color Palette
A lighter color palette will instantly make a space seem much larger than it is. White, beige, taupe and light gray hues are ideal choices for bigger items like couches, rugs, window treatments and statement pieces. Incorporate pops of color by adding smaller accent pieces like books, pillows, throws, and wall art.
Go Vertical
When you run out of floor space, look up. Vertical space is extremely valuable and often under-utilized. To make the most of it, add extra-tall bookcases or shelving to create additional storage for decorative pieces, books and miscellaneous items. In the kitchen, consider adding decorative storage boxes on top of cabinets to hold items you don't use as often.
Utilize Mirrors
Mirrors not only come in a wide array of shapes and sizes to fit any space, they also make a room appear much more spacious than it really is. Consider adding one near the front door to be used for a quick last-look when leaving your apartment. Areas where multiple people tend to gather, like the dining or living area, can also benefit from a mirror to open the space up.
Use Floor-to-Ceiling Drapes
If you're struggling with what to do with small windows, think outside the box – literally. To create the illusion of high ceilings, add drapery longer and wider than your window. To do this, hang floor-length drapes a couple inches below where your wall meets your ceiling and extend them slightly wider than your window.
Opt for Dual-Purpose Furniture
Big furniture pieces are what take up the most room in any home. Save space by purchasing pieces that can serve more than one purpose. For example, a dining table that pulls double duty as a desk, a plush ottoman used for extra guest seating, or a coffee table with hideaway storage.